Reconnect Vasectomy Reversal UK is pleased to offer a one-stop vasectomy reversal service. The cost for this service is £2999.
This is a fixed fee package service and includes the professional fees for the surgeon, Mr Nikesh Thiruchelvam, fees for the consultant anaesthetist and the hospital fees. The operation is a day case procedure and as such you would normally be discharged on the day of surgery.
The Cambridge Spire Lea will cover the medical costs in the unlikely event you need readmission to the hospital for a problem related to your surgery during the initial 30-day post-op period. You will not be charged for any follow-up visits if required.
We are able to offer a free no-obligation telephone or email consultation.  
This can be especially important if you are travelling a large distance in the UK or from abroad.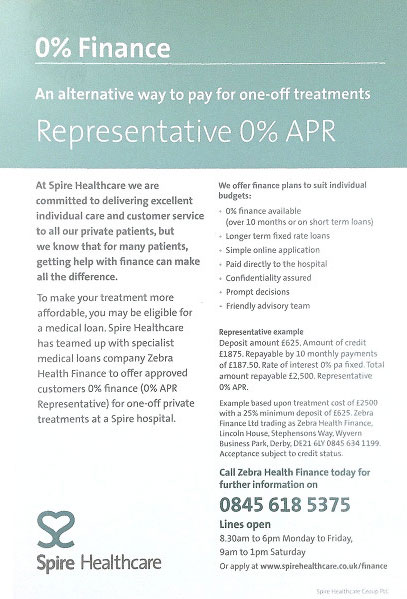 Some men or couples want a face to face discussion.

This consultation can be arranged at short notice to occur at Cambridge Spire Lea at a cost of £250.
This will be in addition to any fees due if you go ahead with surgery.
The cost for a semen analysis at our local centre is £120.
As many patients are not from the local area, you may want to have this done at a local centre but costs may vary.
Should you decide to proceed with surgery, we require a non-refundable booking of £500, 4 weeks prior to surgery.
This fee is deducted from the total cost of £3499.
Cambridge Spire Lea are able to offer a financial plan with 10 months interest free credit.
A GP referral is not necessary but Mr Nikesh Thiruchelvam will inform your GP if you attend a consultation or have surgery.
Alternatively, complete the contact form and request a free call or email back.